"Qualitative research is crucial to understand people's motivations"
The Linear project studies ways in which households can tailor their electricity consumption to the amount of solar and wind energy available, both in terms of technology and user interaction. Wim Cardinaels, the Linear project coordinator and employee at VITO/EnergyVille, tells us about their experience as an active partner in S3C.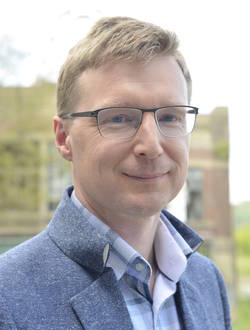 Wim Cardinaels (picture provided by VITO/EnergyVille)
What is your project about?
"The Linear project (Local Intelligent Network and Energy Active Regions) studied ways in which households can adapt their electricity consumption to the amount of solar and wind energy available, both by using smart appliances and by changing behavior. Some key questions that this research was designed to address questions like: How do households and industry stand to benefit from a change in behavior? To which extent can residential demand response offer solutions for distribution system operators and balance responsible parties? Which solutions will provide enough motivation and convenience to prompt a change in behavior? To what extent will households be able and willing to change their behavior?"
Why did you participate in S3C?
"When the collaboration between S3C and Linear started in early 2014, all of the Linear technology had already been rolled out and the demand response experiments with household participants were up and running. So we were mainly interested in how these experiments were experienced by the end users themselves. We were using a questionnaire that allowed us to compare the attitudes of the people participating in the project both before and after the tests. But this questionnaire did not allow us to dig deeper into the individual 'stories' of the engaged households. Qualitative research going beyond the use of a questionnaire would be needed, and this was something that S3C could offer."
How did S3C help you?
"The S3C researchers developed a tailor-made interview protocol for probing end-user experiences and carried out telephone interviews with a selection of end users involved in the Linear field test. In addition, the User group segmentation tool was used to get a better overview of the profiles of the participant families. We aimed to test to what extent the understanding of Linear participants in terms of the 6 segments identified by the segmentation tool can contribute to explaining and understanding observed end-user response, both in terms of their stated attitudes towards smart grid products and services and in terms of actual flexibility offered."
How did it work out and what did you learn?
"The interviews were able to show that understanding the social practices of households (with regard to doing the laundry, washing dishes and drying clothes) is crucial to understand why and how much flexibility households are able to offer to the market. The research perspective of S3C was indeed very helpful to develop and carry out an evaluation of end-user experiences in a smart grid pilot, in combination with other tools such as quantitative surveys."
Project information
Project name: LINEAR
Duration: 2009-2014
Location: Flanders, Belgium
Project website