"Telling stories is a very good tool to communicate small findings"
In the village of Stenderup (DK), 20 families had their homes fitted with the latest energy and ICT equipment. Via a smart grid they are testing the mutual interaction of the technologies as well as their coherence with the entire energy system. Project manager Munna Hoffmann-Jørgensen tells us what she learned from collaborating with S3C.
What is your project about and why was a good end user engagement strategy especially important?
"Insero Live Lab is Insero's large strategic commitment to transform the region between Horsens, Hedensted, Juelsminde and Vejle North into one large living laboratory in the fields of energy and ICT. As a sociologist – I hold a MSc. degree from Aalborg University – I am used to gathering insights into the social life of users and continuously explore the relationship and interactions between technical solutions and human behavior. Thus, we decided to develop a considerate strategy to engage end users because it is one of the main challenges in rolling out smartgrid solutions."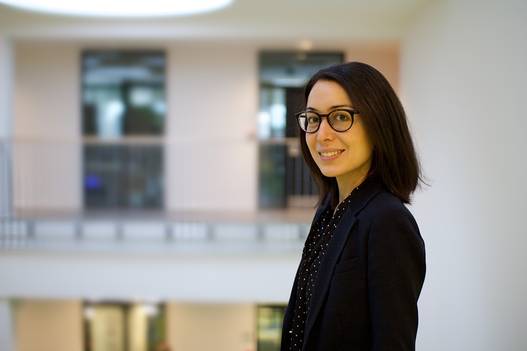 Munna Hoffmann-Jørgensen (picture provided by Insero)
"It is important in order to target the market in a right way, although there is no one key solution to do that. Also, we were aware that it was one of the main challenges in other projects that end users reacted counterproductively to a new technology that was actually forecasted to be a success. We decided to combine qualitative and quantitative methods in an integrative approach where we had an ongoing following study and process evaluation. From the start, we involved participants through information meetings, through continuous interviews, surveys, observation and, as part of the final evaluation, in focus groups. We have also been trialing new approaches, for example end user diaries, which have been a success."
What were the main challenges you encountered when engaging users?
"One of the main challenges were the different levels of interest or expectations to the project. Insero Live Lab is a EU-funded project focused on software. Accordingly, there have been some demands to the test site in order to fulfill the work plan and milestones to the European Commission. In contrast to that we had the very narrow practices of everyday life which bring with them completely different demands. That has been a challenge, but I think we have found our way to balance between the everyday needs of the participants and demands from the project organization. It is those two realities that have been one of the main challenges."
On which challenges did you collaborate with the S3C project and how?
"A key benefit of working with S3C was that we received ongoing feedback and support throughout the project. It was also a good support to have references to other projects in order to get good ideas regarding their approaches, for example in visualization or community feedback. It has also been a good opportunity to communicate new methods for user involvement that we applied in the Insero Live Lab that had not been done by other projects. Overall, it was a good source for inspiration and best practice examples."
"We particularly used the guideline about Telling stories. Storytelling has shown to be a very good tool to communicate the small findings from the everyday lives of the participants that, however, have a big relevance for the acceptance of the tested technologies. I believe that, in the end, people will remember those small stories from the families better than any technical or overall results of the project."
And what was your main learning from the overall collaboration with S3C?
"One of my main learnings from S3C were the various best practice examples for user involvement from other projects that are currently being implemented across Europe."
Project information
Project name: Insero Live Lab
Start date: 2012
Location: Stenderup, Denmark
Project website